This beautiful little collagraph print is perfect for an intimate location with good lighting. I had a track light aimed at it with good result. I hope its new owner will enjoy it as much as we have.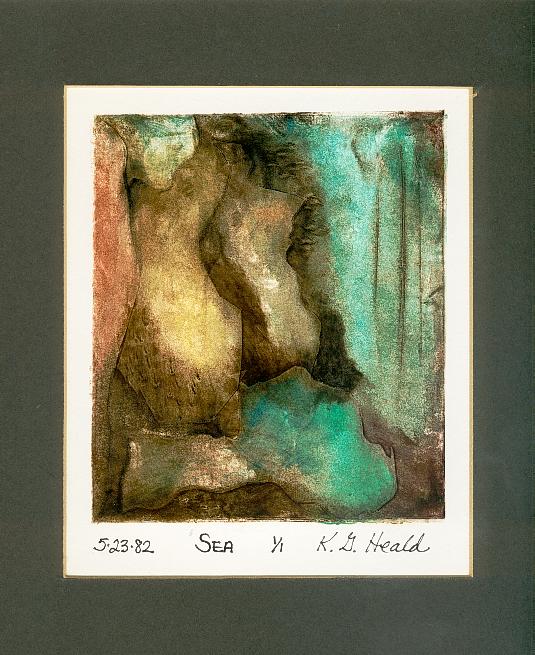 The picture area itself measures 5.5" high by 4.75" wide. The paper is acid-free Arches Cover White. It is matted in an acid-free brown mat, against acid-free foamcore. This is overlaid by plexiglass. The layers are held together by clear plastic corner supports and tensioned string, which also provides a hanging point. The mat and plexi are sized for an 18" x 18" square frame. (Frame not included.)
The purchaser may choose shipment either with or without the mat and plexi. I prefer to double-box this item, and ship with tracking and insurance. Please use the link at the bottom of this ad to ask for a shipping quote. I do not charge a handling fee.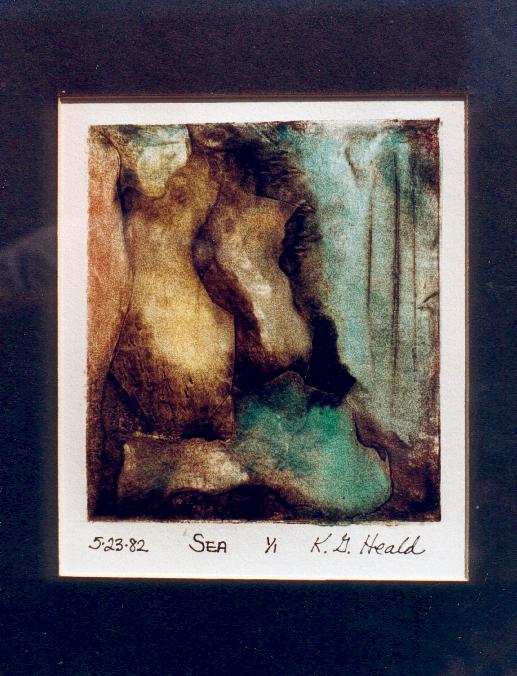 In the collagraph process, the artist applies inks to a textured cardboard "plate", and prints the picture in layers with multiple passes through the press. The result is a truly one-of-a-kind piece, with subtle colors and rich textures.
The images in this ad are of two types - direct scans (top and bottom) and scan-from-photo (middle). Neither captures the crisp detail and image clarity of the original - the largest direct scan (an enlargement on most systems), below, gives the best detail here. The richer dark brown in the scan-from-photo is more like the real print than the milder brown in the direct scans, but the photo is just a bit blurry.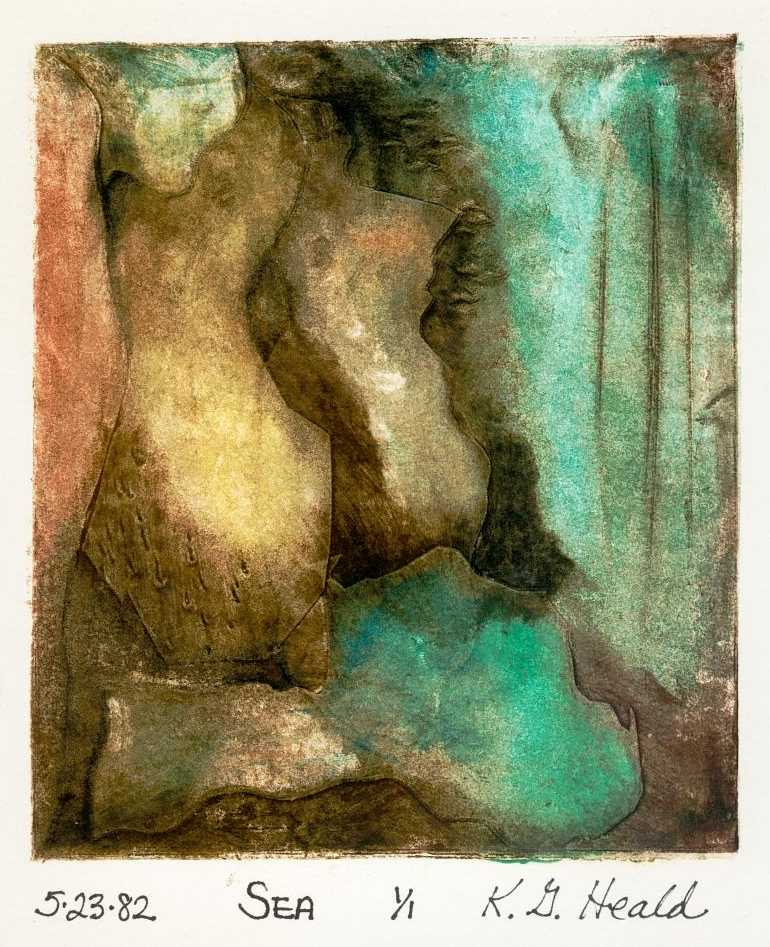 Please call 406-572-3323 or 800-262-2617 to purchase this item.